"We dreamed of an alternative to purify our DNA that would be both safer to the Phenol-Chloroform method and greener than the plastic column-based methods."

Guillaume Barnoin, Nicolas Papaiconomou, Benoît Michel, Nadine Martinet, Alain Burg​er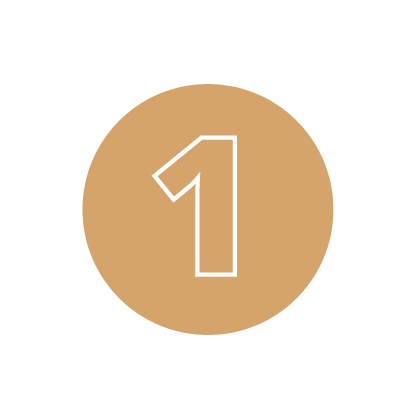 High yield
~85% recovery with a range of 10 to 100 µg/mL
~60% recovery with low DNA concentrations, such as 5-10 ng/mL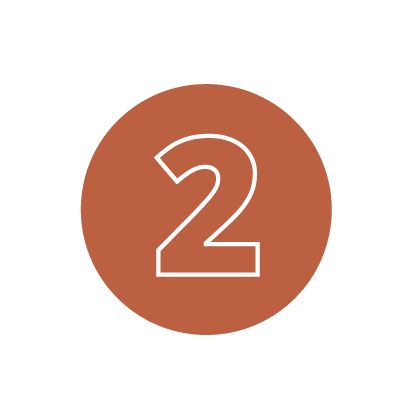 High purity of the recovered DNA

260 / 280 ratio = 1,8 - 1,9
260 / 230 ratio = 2,3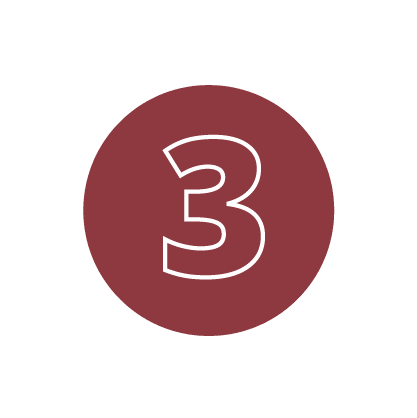 Even for low concentrations

Purify DNA as low as 5 ng/mL
The pellet is visible to the naked eye from 1 µg/mL of DNA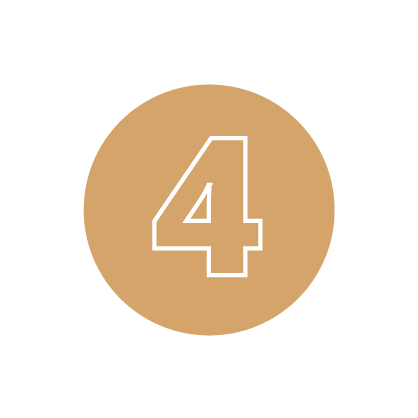 Plastic-free

No column involved, just ionic liquids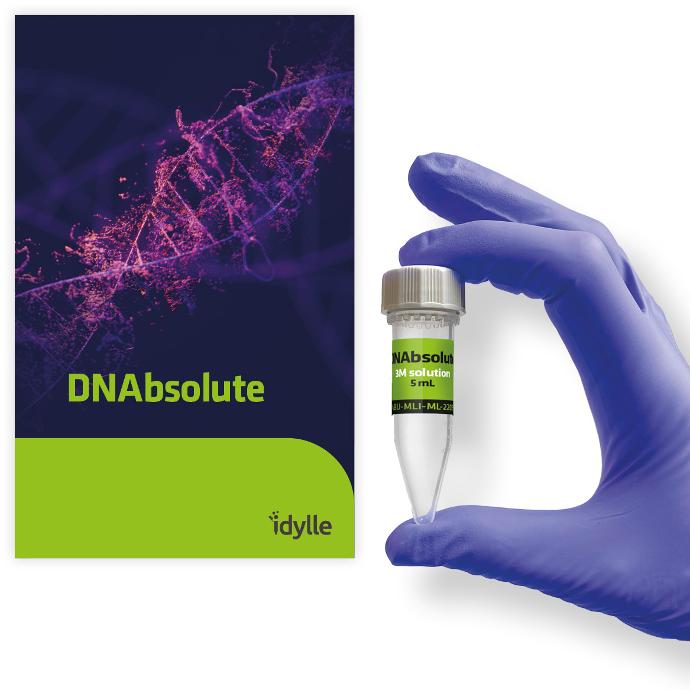 Read the Safety Datasheet.

Read the most Frequently Asked Questions.

DNAbsolute exists in 3 volumes: 5 mL, 25 mL and 50 mL.

The 5mL kit includes:
5 mL of DNAbsolute 3M
5 mL of PBS 150 mM, pH 7.2
5 mL vial of a Tris solution, 25 mM, pH 8
12 mL of Lysis buffer 1*
12 mL of Lysis buffer 2*
It allows 25 experiments with fruit flies, with the protocol included in the kit.

*The lysis buffer included in the DNAbsolute kit is compatible with a wide range of sample types (blood, tissues, cells, saliva, soil, whole organisms, etc). If needed, your own lysis buffer can be used instead of the one provided in the kit.

"Nadine dreamed of an alternative to purify her DNA that would be both safer than the Phenol-Chloroform method and greener than the plastic column-based method. As a dermatologist, she did not want to deal with toxic reagents. It was then that she attended an original presentation by Nicolas in a lab seminar, who showed how he used ionic liquids to precipitate metal. What if, she thought then, we could apply this method to DNA? They both started addressing the problem.


Guillaume Nicolas Benoît Nadine Alain
She tested the 15 ionic liquids that Nicolas proposed and they chose 2 of them. They involved Alain, Benoît and Guillaume, specialists in nucleic acid chemistry, who refined the protocol and the understanding of the process. They notably optimized the washing steps to get rid of the ions that precipitate the DNA. The DNAHelixir result was so neat that they
decided to share it with the community
".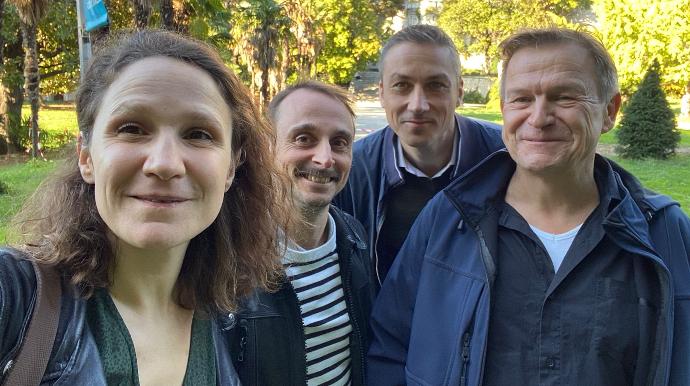 Esther Graudens, New Projects manager at Idylle, with Nicolas, Benoît and Alain
"For the 1st time in our (short) history, a team of scientists has called upon us before they publish about their innovation. We are very proud to have partnered and successfully managed to go through our tech transfer journey together within 1 year. Today, we have turned their DNAHelixir technology into the DNAbsolute product just before its publication! And we are quite confident that it will be useful for many other applications than the drosophilia. Why not plasma and serum? Plant cells? Environmental DNA...? Your imagination is the limit! "