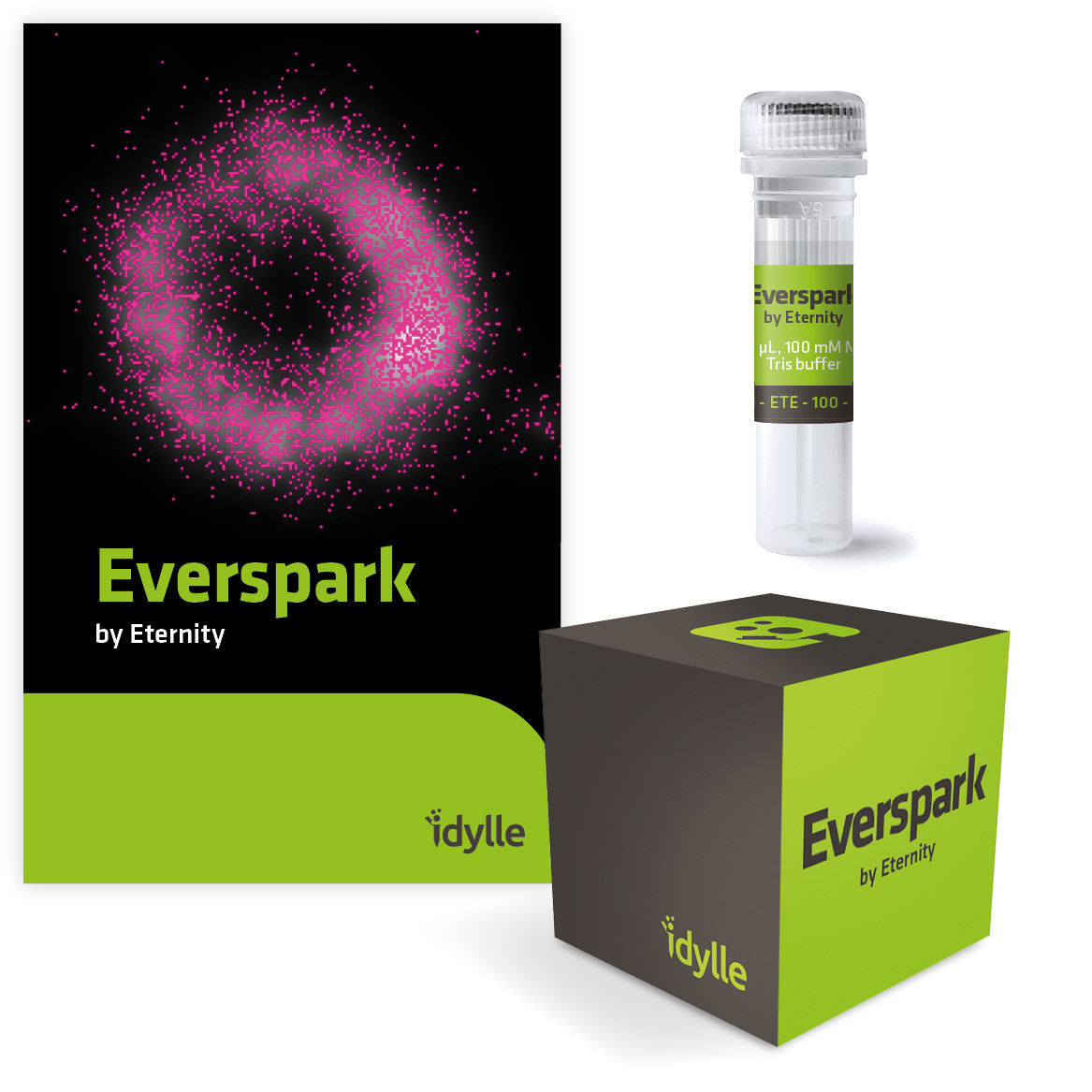 Everspark
Samples prepared once with Everspark are stable over several weeks.


220.00 €
Coming soon! Early bird 30% discount!

Kit Description
5 vials that contain 450 μL Everspark buffer at 100 mM MEA in Tris buffer

1 vial of sealant catalyst and 1 vial of sealant basis.

One Everspark vial allows up to 2 experiments but 1 experiment only offers optimal conditions.

Features
Ready to use: Everspark can be used directly from the vial.
Multicolor: Everspark buffer is best used with red and far red dSTORM blinking fluorophores.
Versatile: 2D, 3D dSTORM (HILO, TIRF) and PALM.







My impression of the buffer is very positive. It enables more photoswitching events of my ATTO647N dye and these are definitely more stable over the whole acquisition time ... There is very low photobleaching, and the blinkings tend to stay stable over the 8'000 frames that I used...I also like the fact that the buffer can be used immediately and no buffer preparation is needed.
The Eternity buffer is an easy to use and very stable buffer over time.
Easy to prepare and to image after the mounting day.