Stampwell

A family of stamps to democratise the 3D culture: from aggregating cells to mounting and imaging 3D samples.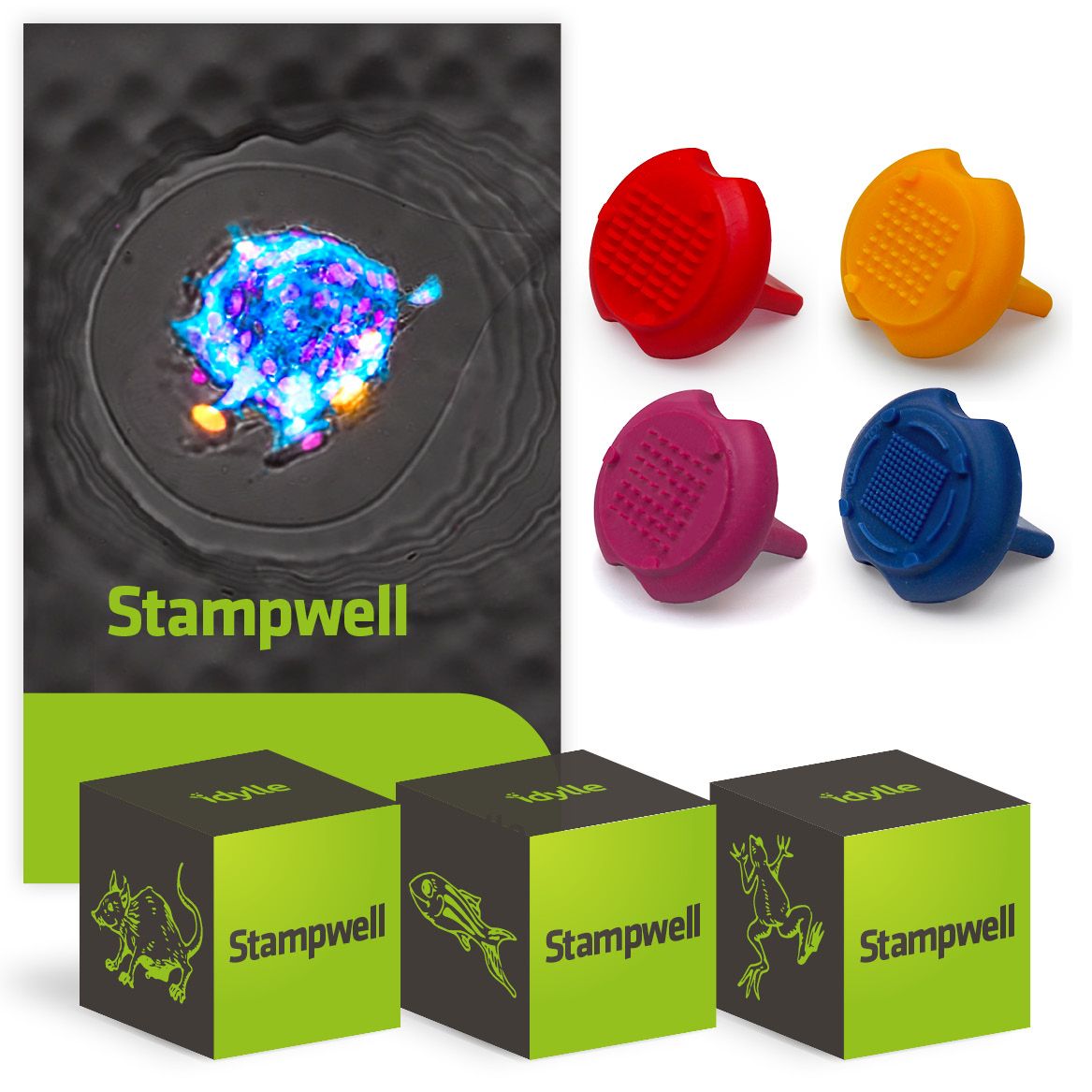 The Stampwell stamps imprint arrays of wells in hydrogels.
Choose among the 3 shapes of wells (V-shape, U-shape or Rectangular shape) already available or imagine your own shape (My shape).

What is Stampwell intended for?
The U-shape Stampwell is meant to easily grow spheroids or organoids in a reproducible, fast, and cheap way.
The V-shape Stampwell is used to image them (2 different sizes).
And the Rectangular Stampwell is designed to image Zebrafish or Medaka embryos.
Whatever your sample, Stampwell is highly helpful if you have tons of 3D samples to image. It avoids spending hours to locate your sample in the dish. It prevents them from slipping from one well to another when you move your dish from the incubator to the microscope. And it allows to image and observe how your biological samples grow over several weeks.
Product information: Kit description, customization options, FAQ and datasheet

Designed by Gaëlle Recher
Powered by the Mount(n) technology (UniverSlide) published in Scientific Reports.

How to use the Stampwells
New Shape Now Available: the U-Shape for aggregation
The stamp to easily grow spheroids or organoids in a reproducible, fast, and cheap way.

Stampwell U-shape has been co-designed with Camille Douillet.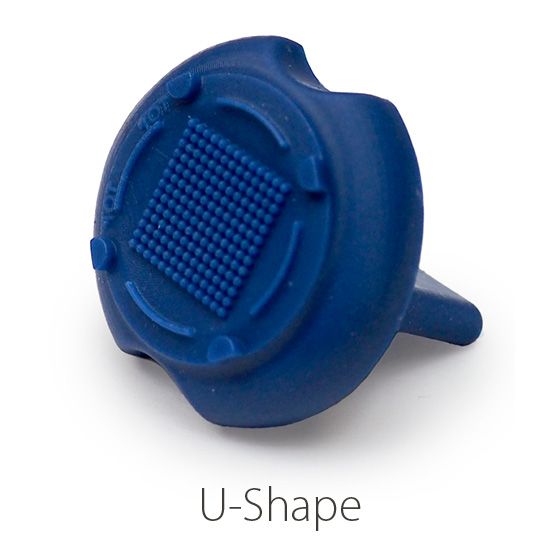 The 3 shapes of wells already available
To grow spheroids and organoids
And / or image them, as well as Zebrafish & Medaka embryos.
Check all the custom shapes we also designed.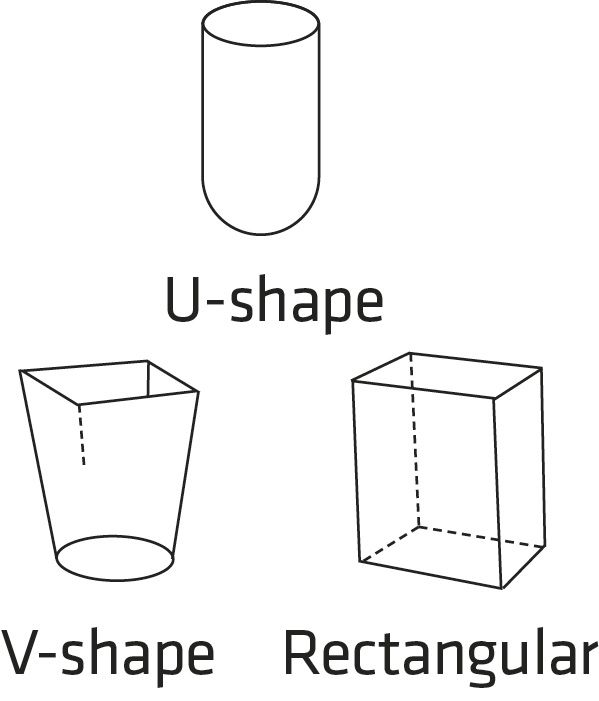 Community Feedback We Found Interesting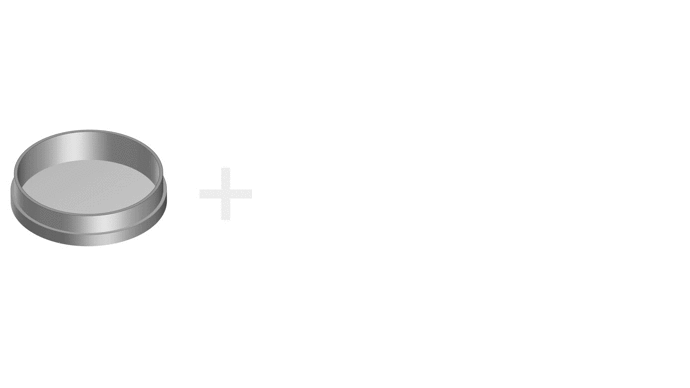 "I use the Stampwell V-shape to track the explants development and the embryoids formation from stem cell aggregates in zebrafish, and it makes my work much easier!"
Queralt Tolosa, Centre for Genomic Regulation, Spain
"I used a custom Stampwell to ensure that my zebrafish embryos were positioned correctly under the microscope for spatial and temporal experiments. I am pleased with my Stampwell because it saves me time and provides precision!"
Shai Eyal, UCSD, USA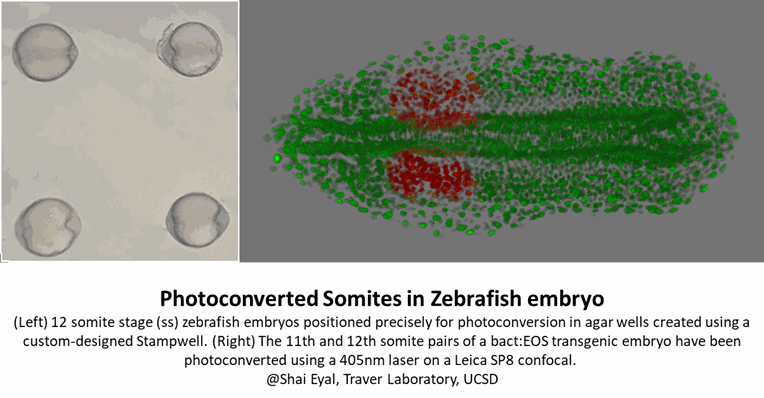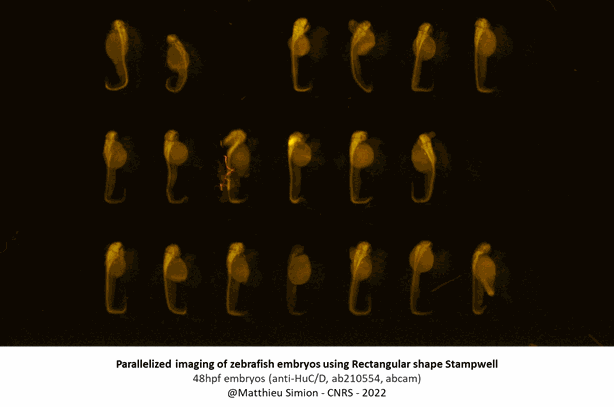 "Stampwell has proven to be a very easy to use mounting medium for confocal imaging of fixed and immunostained zebrafish embryos."
Matthieu Simion, TEFOR, France
Features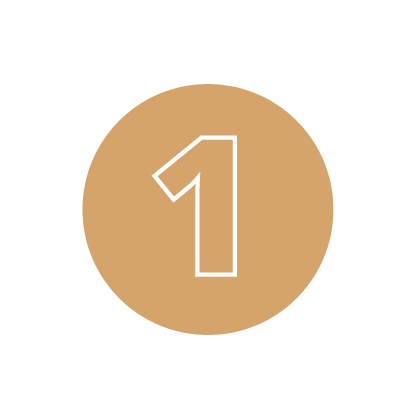 Cross-platform

Compatible with most 35 mm dishes and 6-well plates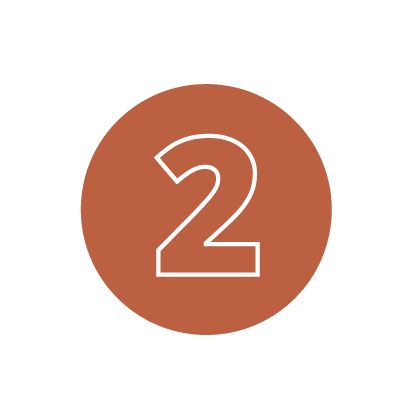 Reusable

Use your stamp dozens of times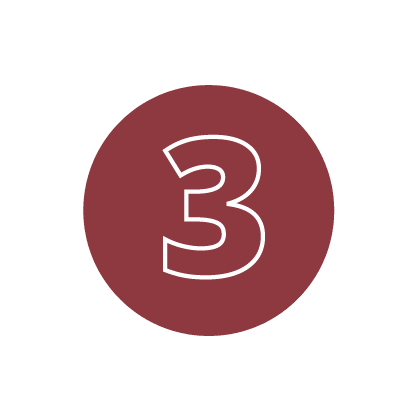 Medium culture conditioning

U-shape : the design of a groove increases the culture medium conditioning and cell aggregates survival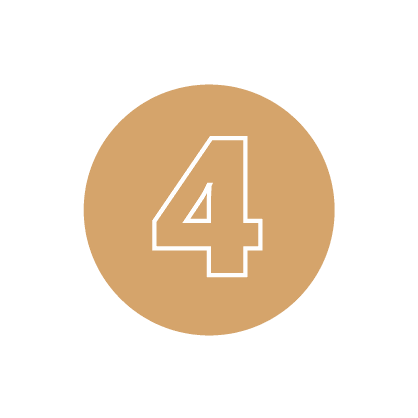 Long-term imaging over weeks

with V-shape and Rectangular : the sample just lays on the bottom of the well and can freely grow within it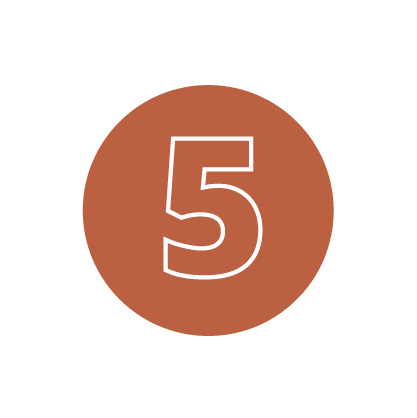 Safe transport of 3D objects

V-shape and Rectangular keep your samples at the bottom of the wells, even when the dish is upside down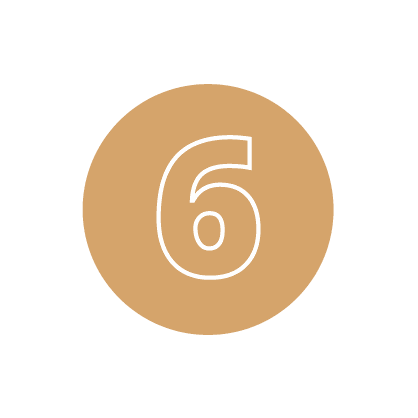 Automatized multi-position image acquisition
V-shape and Rectangular provide a constraint-free but stable and parallelized immobilization of the samples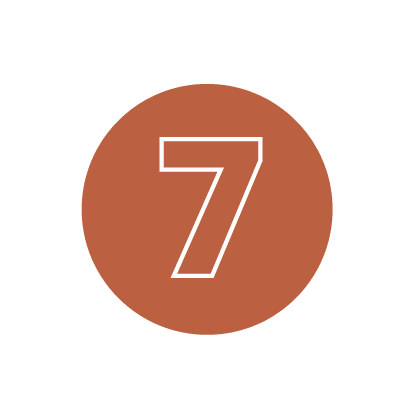 Customize your shape
My-Shape is your own design and number of wells
1 min protocol for the V-shape & Rectangular Stampwell
The material you will need is only:
hydrogel (agarose, collagen, alginate, phytagel, methylcellulose …)
35 mm petri dish, with or without glass bottom
a pipetman or pasteur pipette
and a stereomicroscope, ideally.

A gallery of custom Stampwells we designed and tailored for specific usages. They are the result of what scientists engaged into our Test Program asked us to design for them.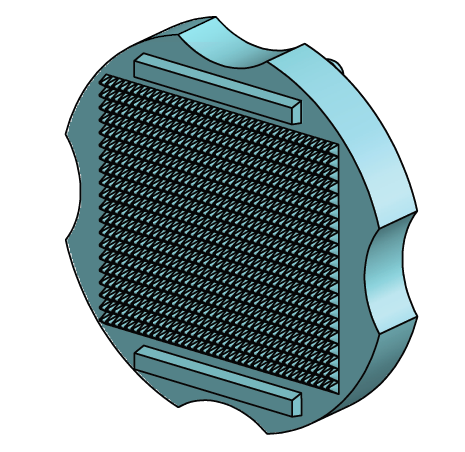 The "6-well"
Maximizing organoid generation in 6-well plates The "12-well"
Organoid culture grid adapted to 12-well plates Imaging medaka at various developmental stages The "laid back"
Lateral positioning and imaging of zebrafish larvae
Our Custom Program allows you to tune one or more parameters of the Idylle tools to get your own design. Learn more.
Stampwell, Gaëlle Recher, her team and us

"
The Stampwell family of products is born from a technology that I designed, called Mount(n). It is the result of my expertise in imaging a wide range of 3D thick samples. I navigated through many communities (gathered around a biological model), and each time I learnt new tricks to mount samples for microscopy experiments. The Mount(n) technology consists in imprinting an array of wells into a hydrogel (typically agarose), each well receiving a 3D sample (embryos of any species, organoids, tissue biopsies...). The design of the wells prevents the object from moving when the plate or dish is moved, does not apply any mechanical constraints to the sample, and paradoxically also enables the sample to keep growing inside. In a single dish, tens of samples can be imaged with any microscope, for as long as necessary.
"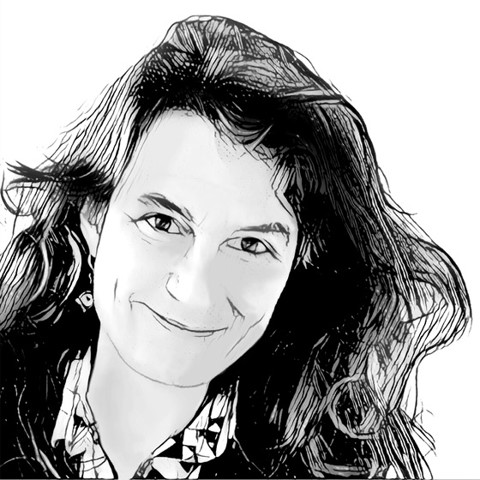 Gaëlle Recher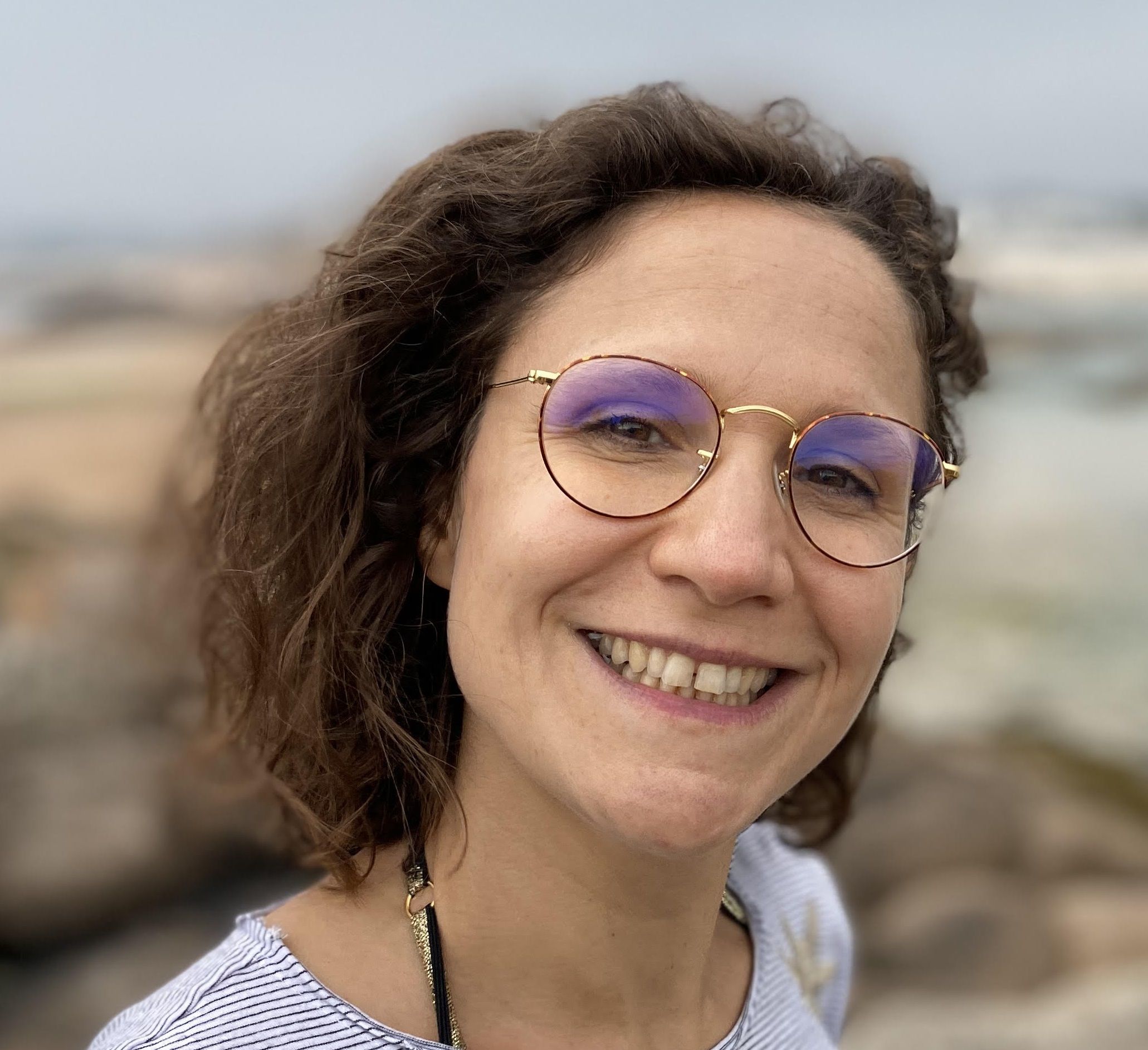 Esther Graudens
New projects at Idylle
" Together, we turned the Mount(n) technology into a family of research products. First, we have evolved the shape, the color and the material to offer an ergonomic grip and functionalities that meet the usage characteristics of most applications. Then, as we were about to start the production, the first testers found that the stamp did not fit in all their dishes. Within a few days, together with Gaëlle and our design office, we designed a new shape. And in April 2021, Stampwell for imaging was released with 3 different shapes: 2 V-shapes and the Rectangular one. Soon after that, researchers gave us feedback on the fact that they used their stamp for culture and aggregation as well. Gaëlle had been thinking about it for a while so she started designing it. Camille Douillet joined her to finetune it. At Idylle, we relied on the design process and the production line we had previously built to launch that new stamp dedicated to the aggregation. We managed to release it in 6 months, versus 18 months for the first Stampwells. We hope you will enjoy this new stamp as much as the first ones!"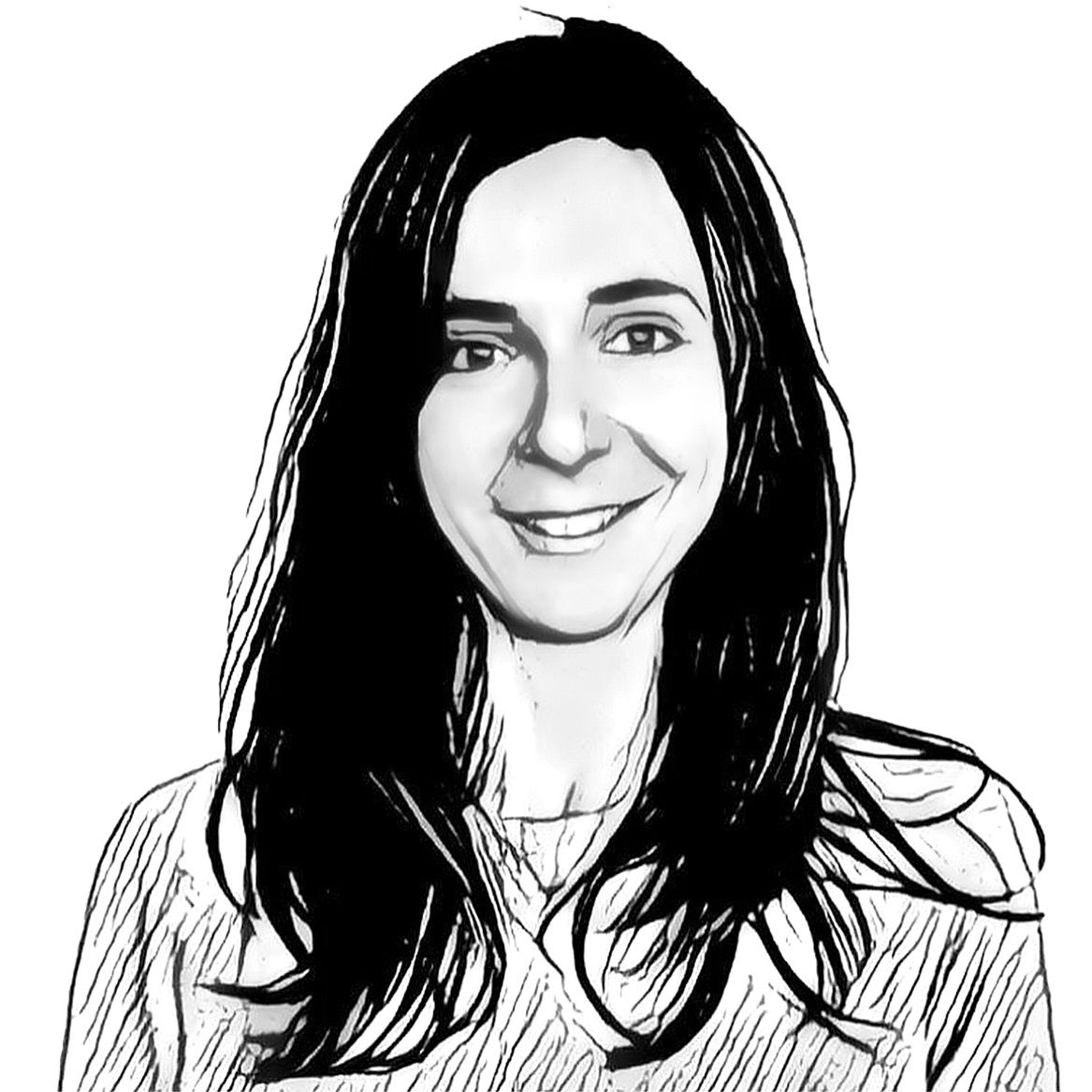 Camille Douillet
Co-designer of the U-shape Stampwell
Contact us about your challenges to mount 3D samples