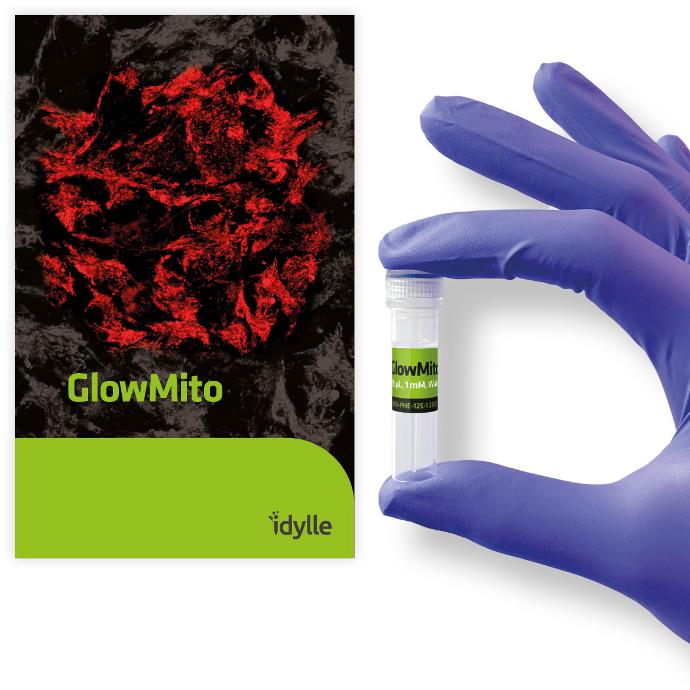 GlowMito is a cell permeant fluorescent probe that is selective for the mitochondria. Derived from a compound with high intrinsic fluorescence, GlowMito quickly penetrates cells and produces a bright labeling of mitochondria without inducing mitotoxicity or altering cell physiology. It has been successfully used for mitochondria imaging in live cells.

GlowMito is a fantastic illustration of the fruitful discoveries that can arise when organic chemistry meets biology, and it paves the way to a new class of fluorescent probes.
The Test Program is open
Want to give GlowMito a try on your own research project? Join the Test Program!
If you're new to our Test Programs, their objectives and our engagements, discover them here.

Registrations are closing on: May 26, 2023

Number of days left before we close the registrations: