We are the tech transfer platform for the life science tools.
We do product development side by side with the researchers who design and use
innovative R&D tools
We transfer, produce and sell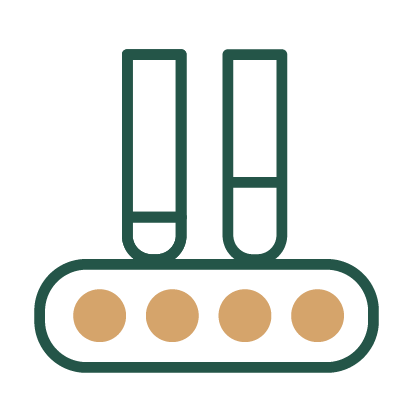 2
We collaborate with him/her to turn it into a product: development & production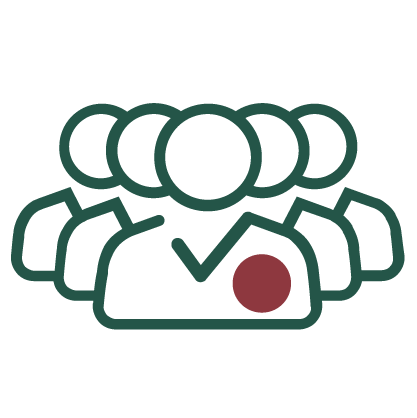 We release one new Early-User Program every month
The Early-User Program helps researchers try our innovations at a reduced price before they get distributed,
- with possibility of a full refund if their tests were not conclusive -. More about the Early-User Programs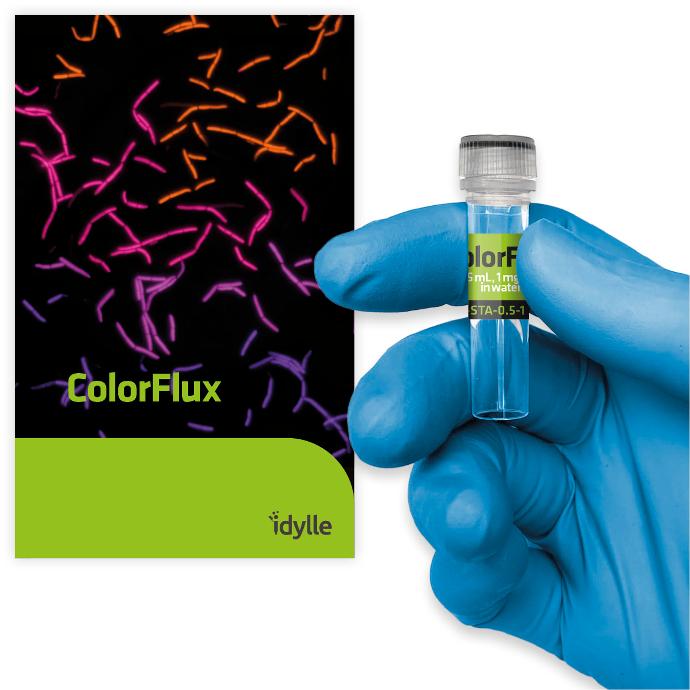 ColorFlux ​
ColorFlux is a fast, reliable and non-toxic solution for measuring bacterial efflux for your research on antibiotic resistance.
ColorFlux is the perfect solution if you want to quickly validate your efflux pump mutants, study mechanisms of efflux regulation or identify for new efflux inhibitors. You can also use it as a fast screening tool to select resistant strains from large collections of clinical isolates.
They trust us for their Tech Transfer
"People did not believe me when I said I would succeed in transferring our technology to researchers worldwide without a patent. And we did it! With Idylle's team, we have formed a relationship based on trust, mutual questioning and team spirit. We believe in each other. Feeling you're getting supported is fundamental to succeed!"

"In fundamental research, we very rarely see a purpose for the tools we develop. The close involvement of the Idylle team at our side has allowed us to achieve that. For the first time, we have succeeded in carrying out a project from start to finish, i.e. from design to market launch: this is a real satisfaction!"

"Idylle is an alternative to both creating a start-up and licensing a patent. It is simpler, faster and less stressful than launching a start-up. And it is more reassuring than a tech transfer deal with a standard industrial player because we are targeting an academic market: we are on familiar ground."

"Idylle and the CNRS fill a void in the tech transfer landscape. I am lucky to be among the first researchers to successfully use this valorization solution."

"I chose a technology transfer partnership with Idylle because they are very efficient without being too restrictive or time-consuming. It's about collaborating with nice colleagues you trust rather than a traditional relationship with an industrial. "

You also have a Tech Transfer project?
After Montpellier, Bordeaux, Lyon and Grenoble in 2022, our teams have travelled to the towns of Toulouse and Lille (France) in Q1/Q2 2023 to meet teams of innovative researchers. They will land in Rennes, Clermont-Ferrand and,Strasbourg before EOY.
Let us know if you want to join the meetings and get a chance to discuss about a technology you've developed to transfer it.
The blog for lovers of smart R&D technology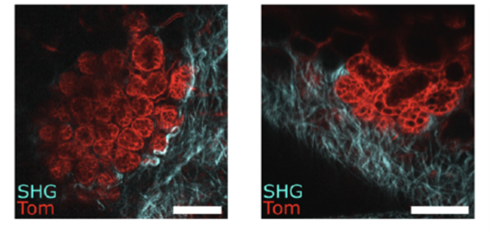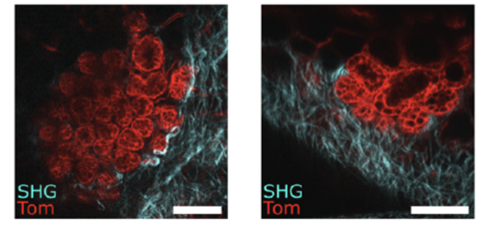 Intravital microscopy has been developed to image cells and tissues in living animals. To this extent, implantation methods, as glass windows, have been designed but can induce animal distress and experiment failure and are time-consuming. To overcome those limitations, a silicon window has been developed that allows the imaging of growing tissue while being suture-free, easy to use and safe for the animal.​

Shared by Hélène Vitet - April 2023
Join the community of the innovative researchers
Sign up and we will email you once a month when we open a new Early-User Program