Biography
I obtained my PhD in 2010 (Poitiers, France) during which I studied cancer cells migration before joining the group of R.M Mège and B. Ladoux (Paris, Singapore) to investigate cell-cell contact formation using biomimetic approaches. I then joined the group of J.B Sibarita and V. Studer (Bordeaux, France), where I participated to the development of a micropatterning technology. Since 2017, I am the Senior Scientist of Alvéole (alveolelab.com) where we develop new products in close collaboration with a CNRS lab leaded by V. Studer.

Research topics

Whether as an academic researcher or industrial researcher, I have always been interested in understanding the impact of the microenvironment on cells. Throughout my career, I used and developed bioengineering approaches to mimic and control the cellular microenvironment and observed the consequences on cell behaviour by live cell microscopy.

Fields of interest

Bioengineering, cell biology, neurosciences.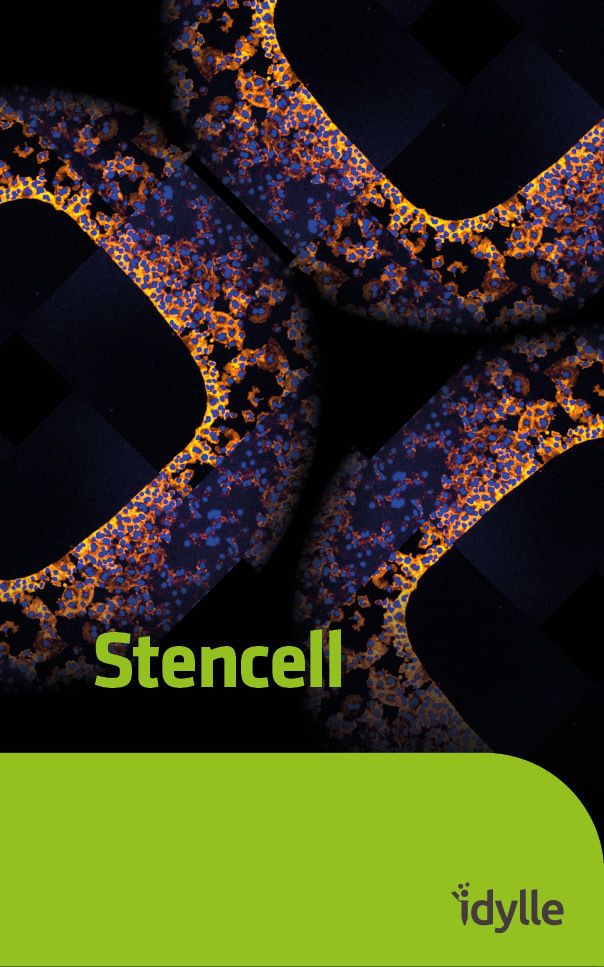 Stencell
Designed with Vincent Studer and Aurélien Pasturel

Stencell is the ready-to-use sticky foil with compartments that you can use for cellular confinement. It is designed to standardize the experiments and to minimize the consumption of reagents.
Several publications
Pasturel A, Strale PO, Studer V. Tailoring 3D cell culture templates with common hydrogels. bioRxiv preprint 370882; doi: https://doi.org/10.1101/370882

Ruprecht V, Monzo P, Ravasio A, Yue Z, Makhija E, Strale PO, Gauthier N, Shivashankar GV, Studer V, Albiges-Rizo C, Viasnoff V. How cells respond to environmental cues - insights from bio-functionalized substrates. J Cell Sci. 2017 Jan 1;130(1):51-61. doi: 10.1242/jcs.196162. Epub 2016 Nov 17. PMID: 27856508.

Strale PO, Azioune A, Bugnicourt G, Lecomte Y, Chahid M, Studer V. Multiprotein Printing by Light-Induced Molecular Adsorption. Adv Mater. 2016 Mar 9;28(10):2024-9. doi: 10.1002/adma.201504154. Epub 2015 Dec 21. PMID: 26689426.

Strale PO, Duchesne L, Peyret G, Montel L, Nguyen T, Png E, Tampé R, Troyanovsky S, Hénon S, Ladoux B, Mège RM. The formation of ordered nanoclusters controls cadherin anchoring to actin and cell-cell contact fluidity. J Cell Biol. 2015 Jul 20;210(2):333-46. doi: 10.1083/jcb.201410111. Erratum in: J Cell Biol. 2015 Sep 14;210(6):1033. PMID: 26195669; PMCID: PMC4508897.

Plestant C, Strale PO, Seddiki R, Nguyen E, Ladoux B, Mège RM. Adhesive interactions of N-cadherin limit the recruitment of microtubules to cell-cell contacts through organization of actomyosin. J Cell Sci. 2014 Apr 15;127(Pt 8):1660-71. doi: 10.1242/jcs.131284. Epub 2014 Feb 12. PMID: 24522194.